KAARE KLINT - JC901 SOFA

Mass production completed
A Project in JOONGHO CHOI STUDIO.
CATEGORY : 3SEAT SOFA
CLIENT : KAARE KLINT
COMPLETION OF PROJECT : 2022
PROJECT TEAM : HYUNSOO CHOI, JAEYOUNG KIM
PHOTO : SANGPIL LEE
WWW.KAAREKLINTJC.COM
Inspired by the architectural structure, the JC901 sofa is a design with a structural stability consisting of concepts in which each component supports each other. The front leg of the sofa, which plays the most important role among the supporting structures, is an additional component that allows customers to choose from 3 different types of designs to suit their taste. These three optional legs for consumers to choose from are made up of different sensibilities, materials, and construction methods, so when combined, you can create a completely different atmosphere of sofa. The armrest on the sofa is designed to be used as a pillow headrest, making it an ideal place to take a nap.
01. The cold metal pipe legs are honestly contrasted with the combination of hard wood and soft leather.
The three different materials are harmonized to express the richness of material and the presence of form in space.


02. The honesty of the metal legs emphasizing the color that connects the wooden body shows structural beauty.
The metal legs are delicately folded and exhibit sculptural elements in a minimal environment.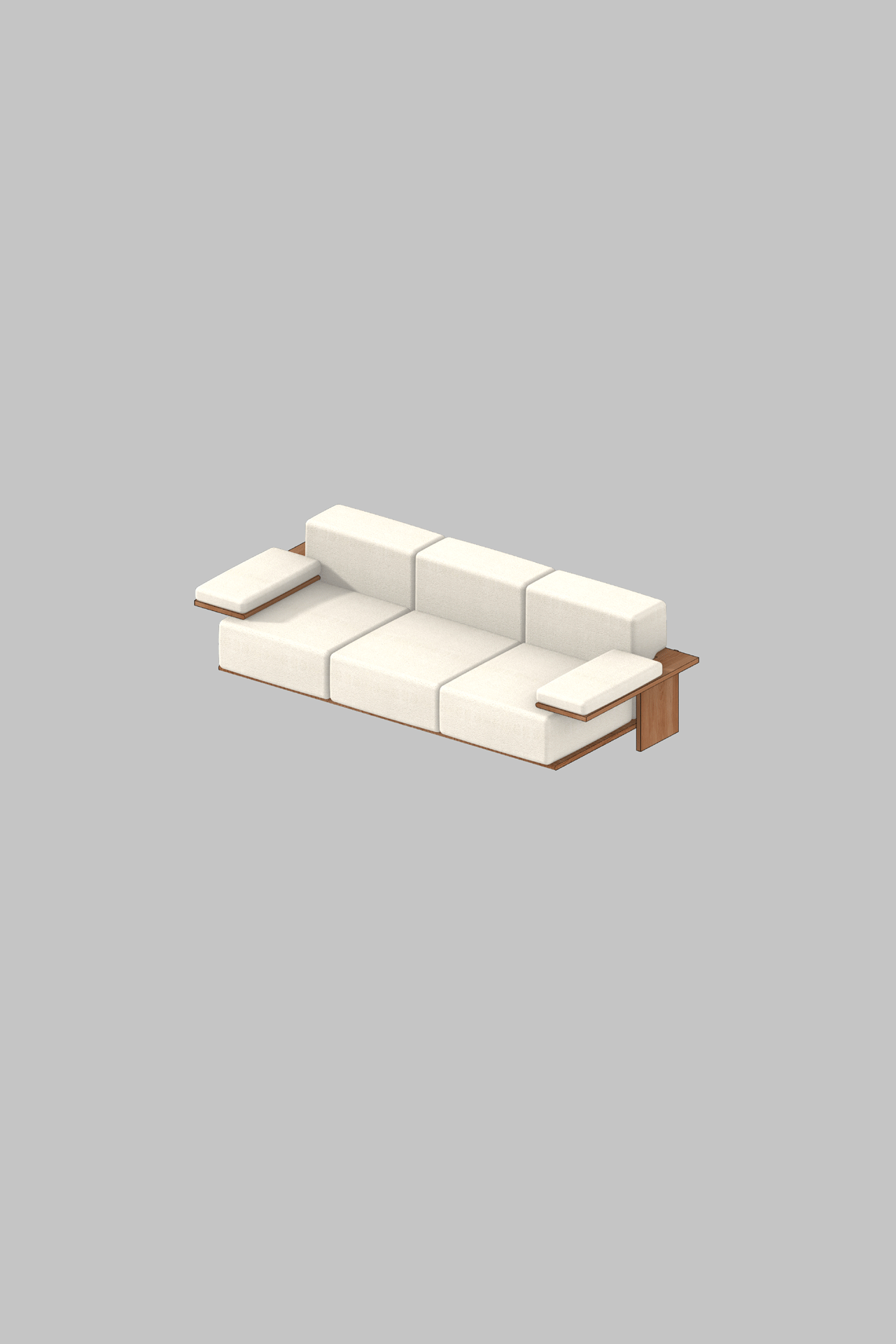 03. The wooden legs are joined by the same oak or teak material as the wooden body.
The combination of hard wood and soft fabric makes it ideal from all angles, allowing it to blend naturally in any space.