D.throne S - Kids electric car
Mass production is proceeding

A Project in JOONGHO CHOI STUDIO.


Client - D.throne
Project director - Joongho Choi
Product Design - Hyunsoo Choi, Taeno Yoon


D. Throne, children's electronic car manufacturing brand, has conducted the development of the third-generation model through engineering design and exterior design of new products aiming to produce products that can be used together as a family, as well as children.

The third-generation model of D. Throne has set a new direction as a premium family of electric vehicles that can be together as a family in a variety of environment and reinterpreted with a modern sensibility based on the style of the classic handmade car exteriors that were created in the mid-to early 1900s.

www.dthrone.com

D. throne's electronic car has the structure which is similar to the plan of the actual vehicle by using the electric motor
and the car accessories to enable similar operation and universal operation modes.
In addition, the third-generation model can be converted for a variety of vehicle types together with the development of the two seats, a smart controller,
and boarder that can be operated aboard with the children's parents with the three driving modes.
A family can enjoy outdoor activities while it is available to convert the mode in situations when carrying children in something like a stroller.
To have these various functions possible, the structures of the design and appearance have been delicately constructed
and engineered using advanced technology during the entire electronic car development process.




The third-generation model of the D. Throne is designed with the parents in mind
so that they are able to assist their children to drive while the adult is seated behind the child.




You can select a driving mode utilizing the smart controller and board in the event that you have to carry your children.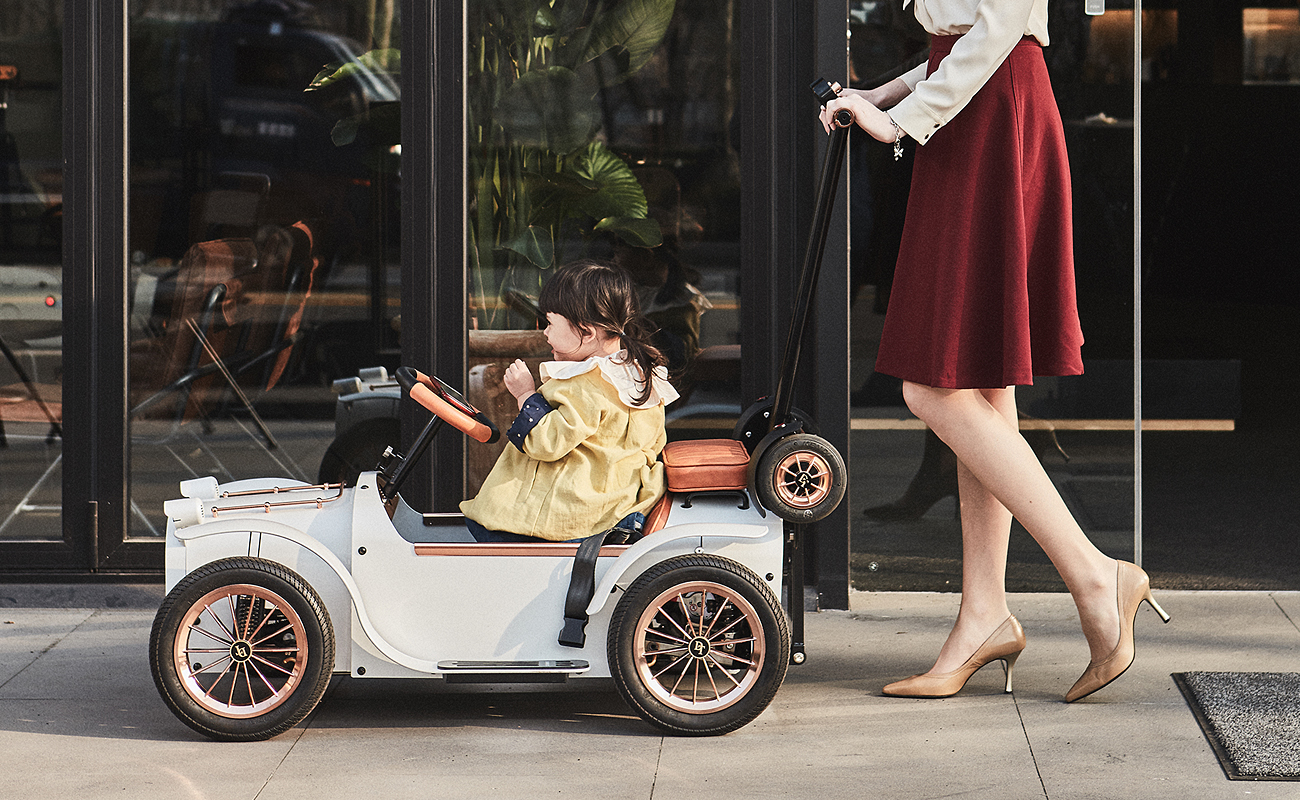 Stroller mode on the smart controller is one of the drive modes that can shift to non-motorized mode.
This mode helps parents move to other places with their children.





D. Throne geared up with higher performance electric vehicles was considered as a safe usability,
through numerous tests, we built a smart safety systems based on the verified data.