D.THRONE M
Mass production completed
A Project in JOONGHO CHOI STUDIO.

Category : Kids Electronic Car
Client : Dthrone
Design : Joongho Choi Studio
Project Leader : Hyunsoo Choi
Project Team : Chahn Chance (Graphics + Acc) , Min Hwang (Acc)
Manufacturer : Dthtone
Photography : Sangpil Lee
Completion : 2021


www.dthrone.com

Joongho Choi Studio was tasked to define a new market possibility for D.Throne's Electronic Vehicle The result is a lighter, nimbler vehicle with customizable accessories. D.Throne is an electric vehicle for children, that is meant to be enjoyed by both parents and children.

The design takes cue from early 1900's vehicle, reinterpreting the classic details from the early production method. To meet both user's needs, it is designed to consider the perspective of a child and a parent.

Design for the D.throne was a deep-dive investigation into soft-goods fabrication, ergonomics and modern parenting at large.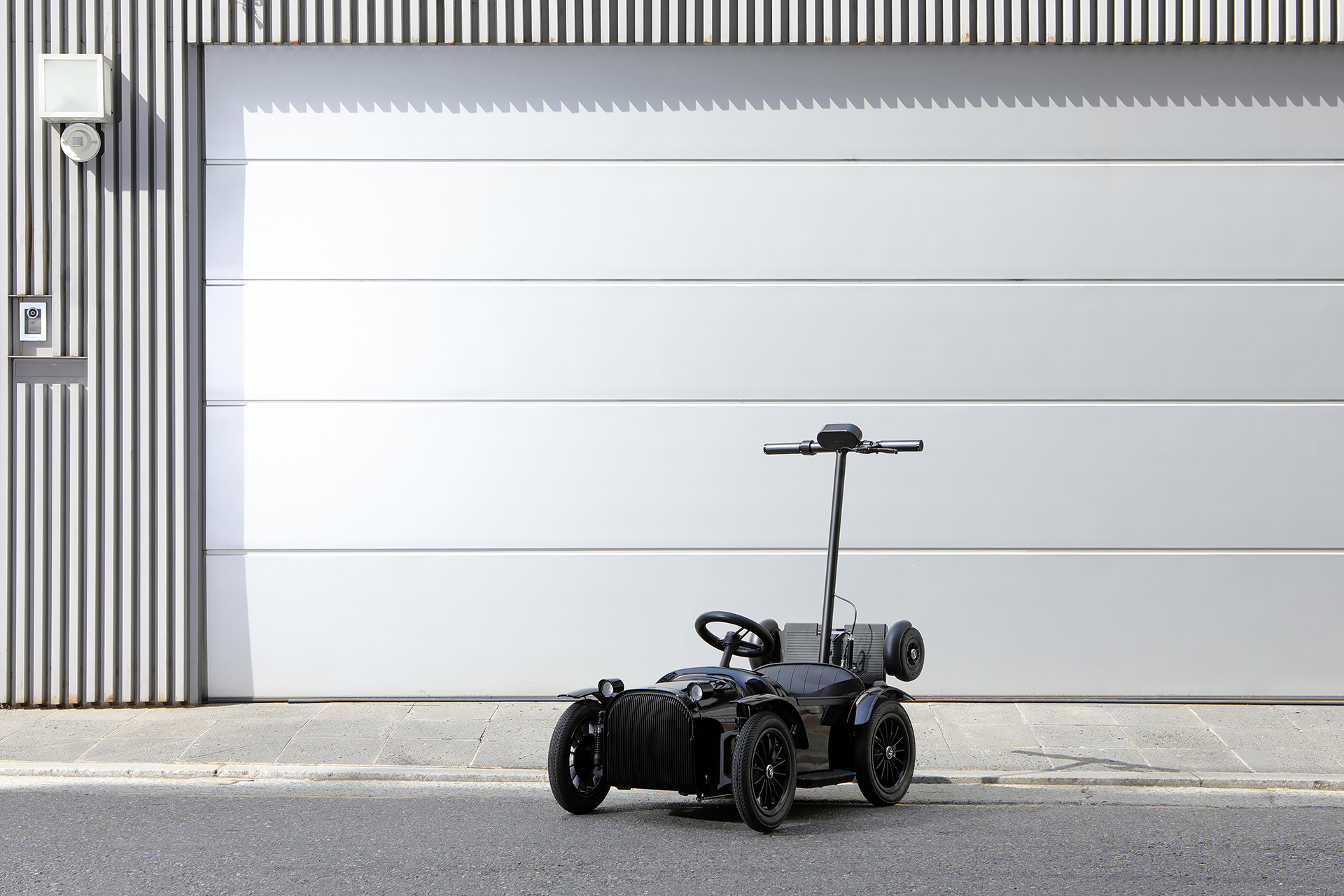 D.Throne S reflects the consumer feedback from the initial model.
Through analyzing new market possibilities, the M was designed to be more compact and nimble to fit in a trunk of a mid-size sedan.
The cabin of the D.Throne Stroller can be interchanged on to the M, which opens up the possibility for younger demographic.



The product shares the design language and numerous parts with its predecessor M, but it also adds a number of functional innoavations.
The removable seat of D.Throne stroller, can be linked to the M, facing either the front or parent.
In addition to this, the two bags, each designed for the parent and child, can be attached to the side and to the post of the vehicle.
It is designed to contain baby products and child's necessities for outing.


New colorways and customizable stickers were added to meet the needs for diverse audience.